Custom Stencils
Made to order custom stencils for Line Marking, Signwriting, Parking designation, or any other design that can be stenciled
Custom Paint & Signwriting Stencils
Wherever you look around most workplaces, yards, factories, Car parks, train stations, roads and runways you will see signs, logos and instructive markings that have been painted on the walls, floors or roadways using a custom stencil.
Did you know Carpark King are not only expert providers of line marking services, but we also have our own custom stencilling facility. This not only gives us the ability to make custom design templates for our own clients, but we also work with other line marking providers, signwriters and any other services and industries that require templates for marking.
One of the best qualities of our plastic stencils is they can be reused many times over for years in some cases and under high workload.
We can make stencils for standard letter and signage types or fully customized fonts, images and logos. Here are some examples..

Safety signage and directives
decorative purposes
promotional products and temporary signage
Equipment Identification
Carparks, roads, traffic control areas
Brandings, ID's and Logos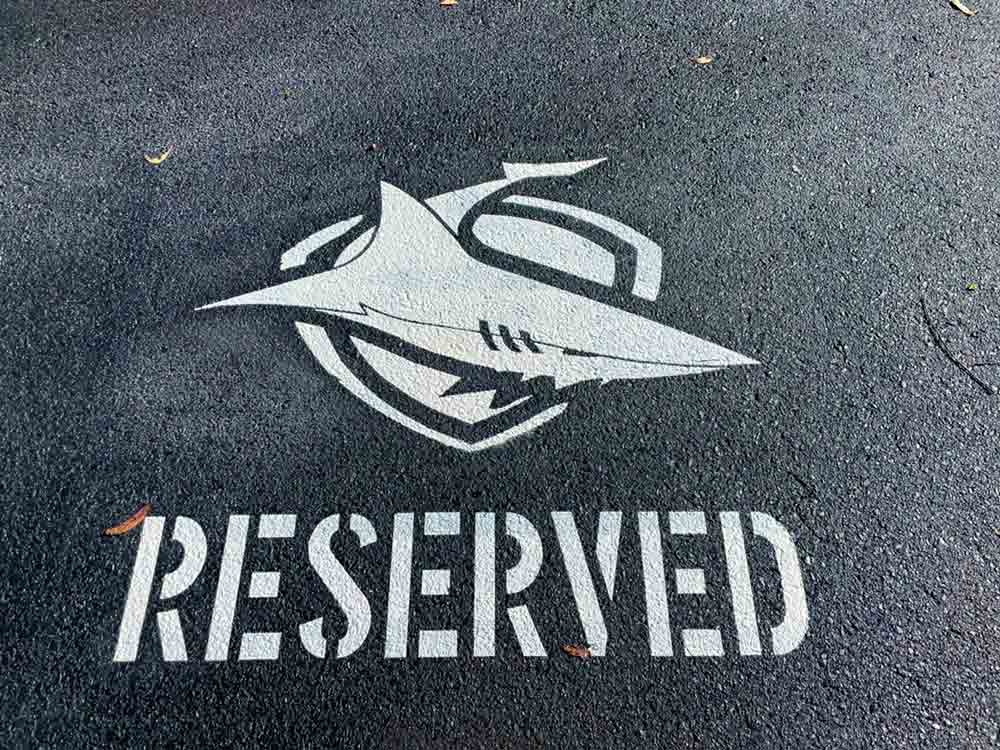 Line Marking Stencils – High Quality and Reuseable
Some things to be aware of when ordering custom stencils

Stencils need to sit flat on the surface to be painted for it to work effectively. Therefore if you are trying to use it on a curved surface the results will be of poor quality.
The absolute minimum size for fonts and numbers would be 15mm. If you try to go smaller than that the results are diminished.
In your design, you must consider the structural integrity of the stencil itself. ie any sections that are not cut out, or the 'block out' sections that won't be painted, must be joined to the main body of the stencil. This means you could not cut a full circle around the template as the inner part of the stencil would be cut away from the main body.
As a general rule, joined script or cursive lettering is not a good fit for stencil marking and you are better to create separate stencils for each letter
The nature of lower case letters means they have more 'blockout centres', meaning there need to be more connections through the letter to hold the blockout in place.
Not all images, graphics, letters or styles can be satisfactorily replicated in a stencil layout
graphics/logos which have borders or parts within parts are often not suited to stencils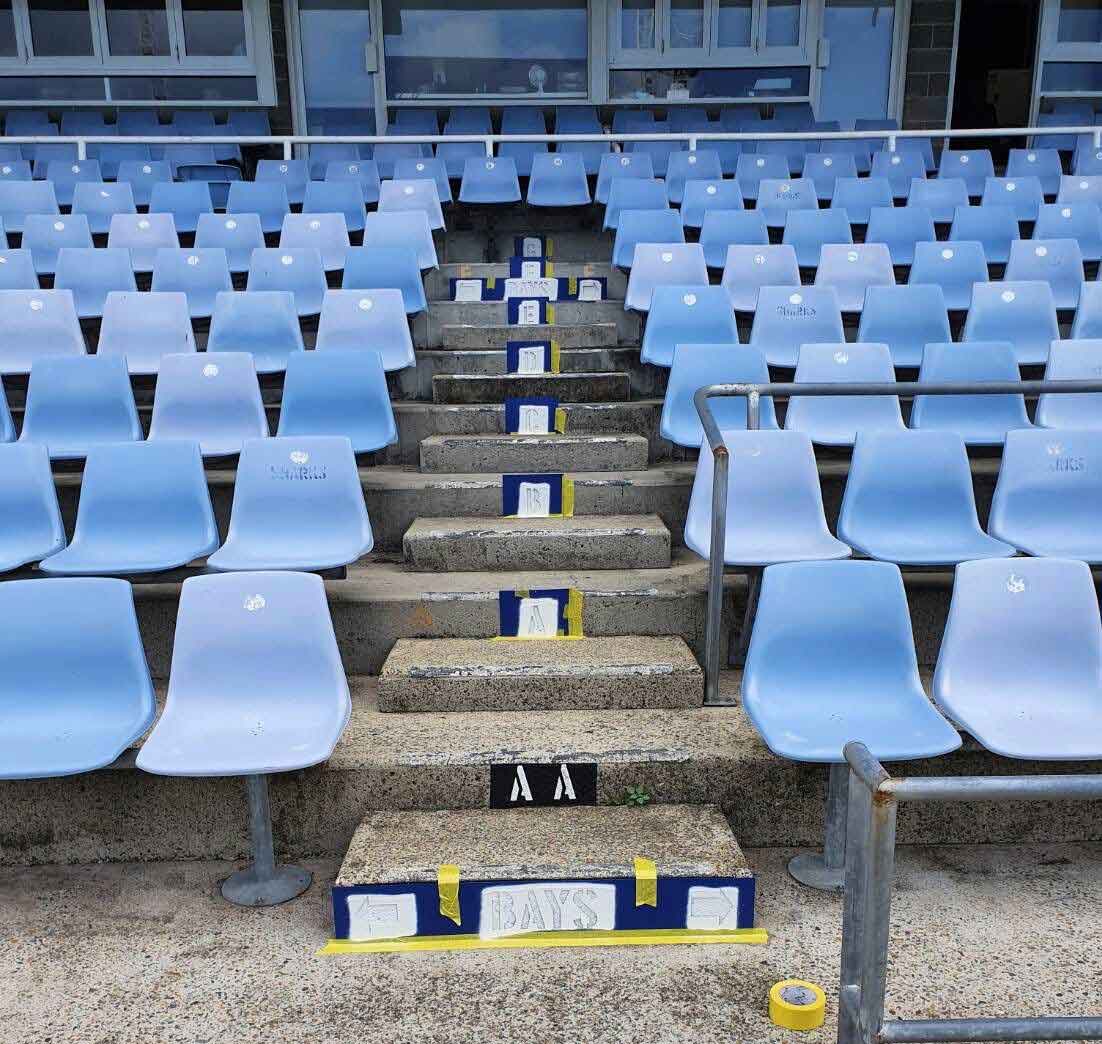 NOTE – If you are going to enquire about a stencil please attach a copy of any logo or image and an indication of the text you wish to reproduce. Include the dimensions of the image/text you want to create and some indication of how the stencil will be used and whether it is subject to light or heavy use. Provide any other information that may assist.

Got a design and would like to know if it can be stencilled. You can upload your design into the form on this page along with the details of the task and we will let you know what is possible.