Line Marking for Schools & Playgrounds
Lighten up your playgrounds and brighten up the kids with some freshly painted colourful playground games
Durable and Lasting Playground Games and Designs
Painted playground games not only gives the kids more fun and amusing options to occupy themselves in their lunch hours, but they also help bring old and dull-looking concrete areas back to life with bright and vibrant colours.
Choosing the right playground game designs has many benefits to the school or complex, creating good first impressions by parents and students, transforming the playground into a learning space, promoting physical activity and improving numeracy and literacy skills.
Most of our customers think that Carpark King only specialises in large scale car park line marking and road services however we actually have many decades of experience marking playgrounds for schools and complexes right across NSW.
With the technology available to make our own stencils and designs, we can create truly customised playground games, school logos or designs of your choosing and apply them in the highest quality Dulux paints, ultra-durable thermoplastic markings or cold applied plastic playground markings.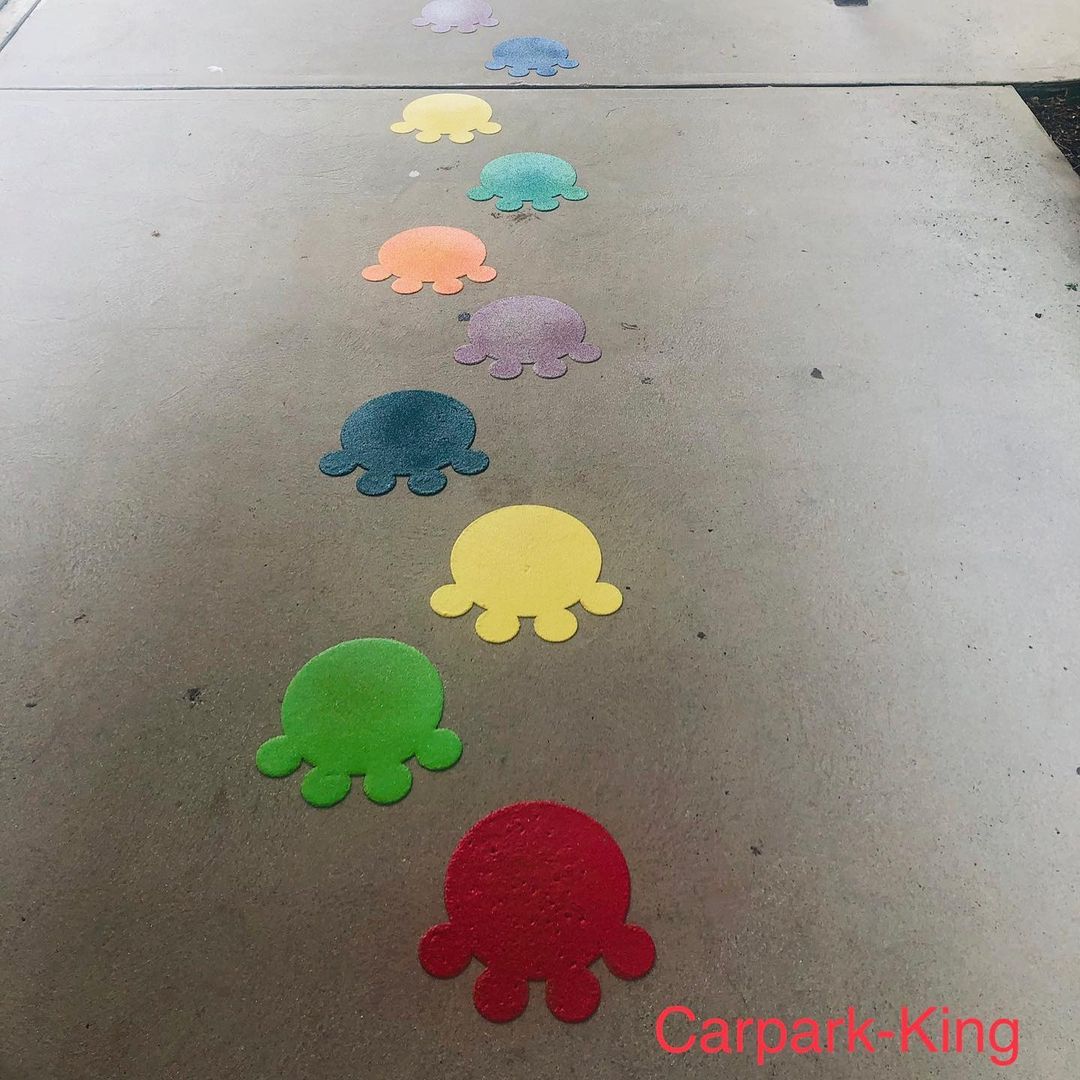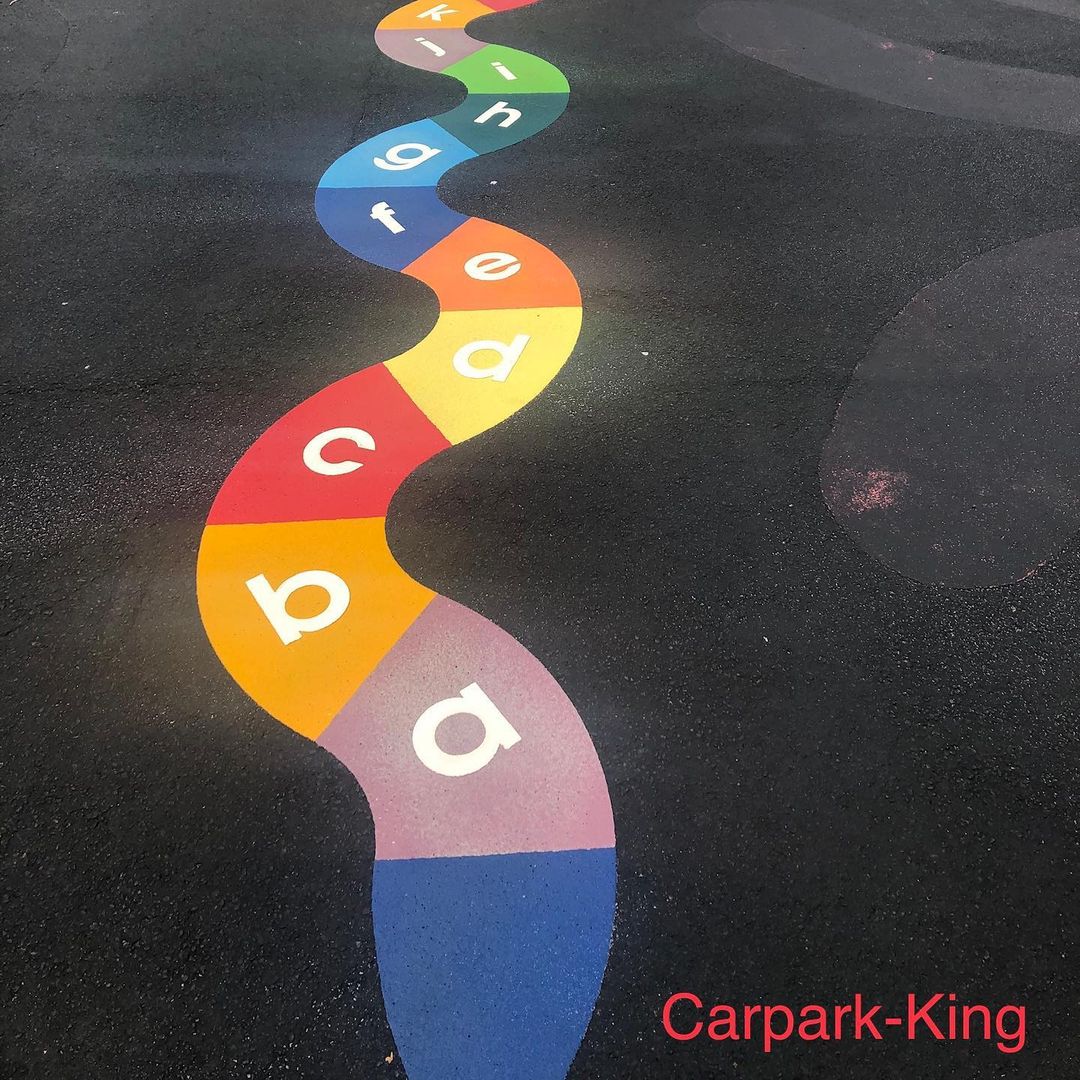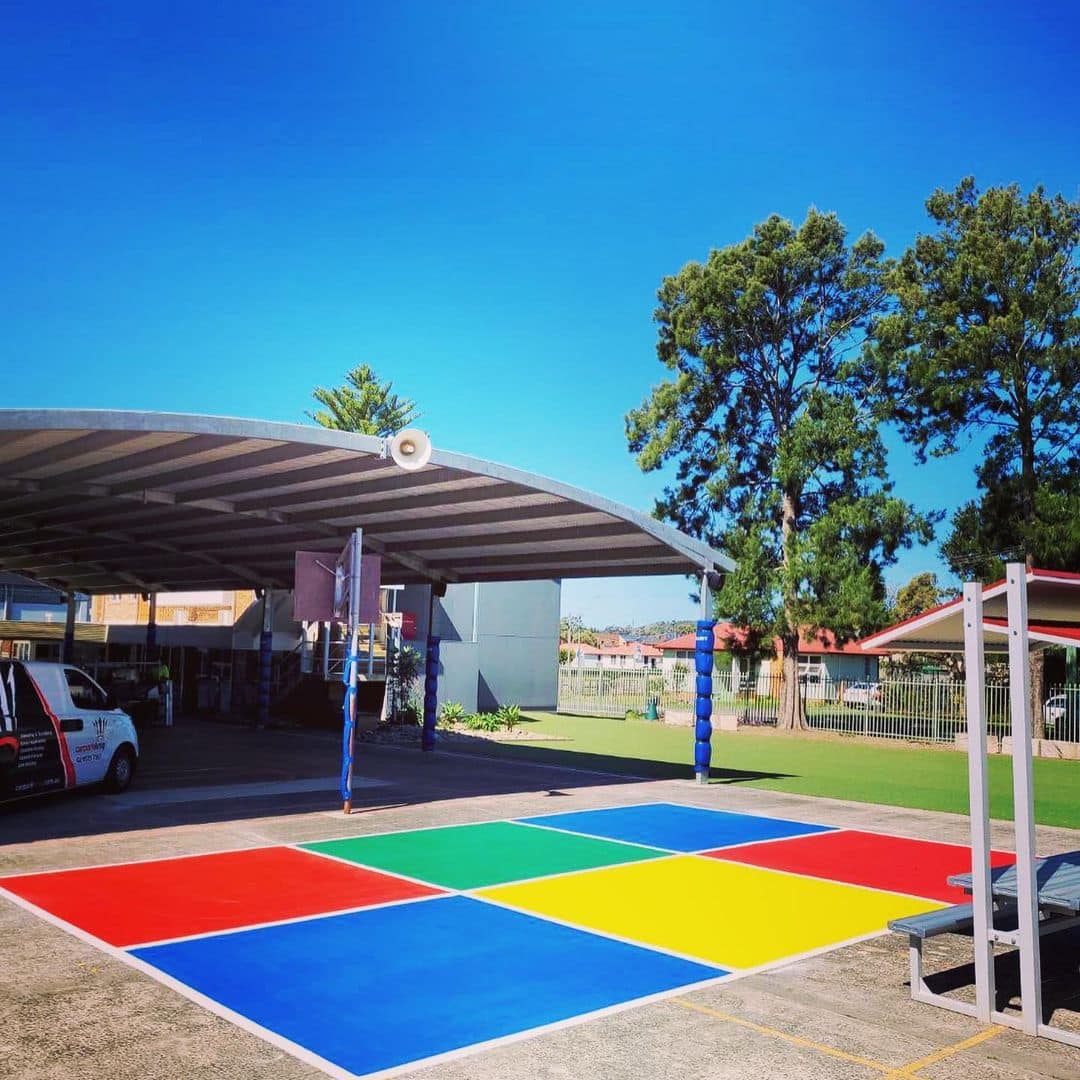 Help Your Learning Centre Stand Out With A Fresh Set of Playground Markings
Choosing the right markings for playground areas not only has an impact on mental and physical stimulation for the kids, but also grabs the attention of parents looking for the most desirable school for their children.
There are a whole host of benefits to installing the correct playground designs which include the following:
| | |
| --- | --- |
| Learning Social Skills | When Kids play fun games and problem solve together they learn valuable interpersonal skills and build relationships |
| Inspires Creativity | Kids often make their own interpretations of playground games through their inherent creative young minds. |
| Promote Physical Fitness | Handball, netball, basketball, tennis courts, hopscotch and other games all promote physical activity while having fun doing so. |
| Makes Education fun | Having fun games to break up day helps kids enjoy their day at school more. On top that having maps, number tables and brain challenges incorporated in the markings gets them learning without knowing it. |
| Teamwork | Participation, Collusion and partnerships during playground activity promote a sense of teamwork and community into young minds |