LINE
MARKING
FLOOR
SEALING
CARPARK
FIXTURES
We are ready to start a project of any complexity. Call us today!
02 8539 7367 phone_iphone
Carpark-King specialises in sweeping and scrubbing, concrete sealing, line marking and fixture solutions giving you the whole car park package completed in-house. We complete works in all car parks, civil works, warehouses, factories, shopping centres, WHS requirements, schools, sports courts and more.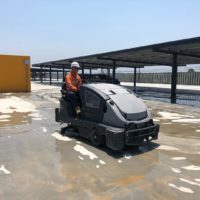 Scrubbing & Sweeping
Carpark-King has in-house cleaning and removal services with qualified staff and new maintained machinery. Offering two options of cleaning we get the job done in a clean, professional and timely manner.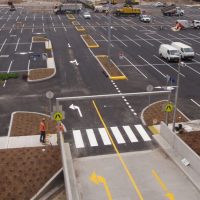 Line Marking
Carpark-King has extensive experience in all supply and installation of line marking works. All our line marking installed complies with the current Australian/NZ standards.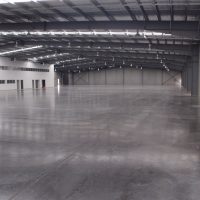 Floor Sealing / Epoxy
Carpark-King are one of the leading applicators in NSW for concrete sealing. We supply and apply Viroseal sealant which has been used and tested for more than 20 years.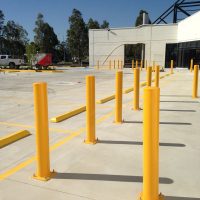 Carpark Fixtures
Carpark-King can supply & install wheel stops, bollards, speed humps, height clearance bars, corner guards, convex mirrors, pipe protectors, and many other carpark fixtures.
NOW SUPPLYING CUSTOM CUT IN-HOUSE STENCILS!
About Carpark-King
Based in the Sutherland Shire and operating across the greater Sydney region, Carpark-King offers quality line marking solutions to suit your timeframe and budget.
Our team is experienced in all aspects of line marking, floor preparation and sealing and is well-known in the industry for our quality workmanship and attention to detail.
We can provide high quality line marking, sealing, signage and stencilling.
DOWNLOAD BROCHURE
DOWNLOAD CATALOGUE
"I would like to thank you for the great job you did in assisting Reed in opening the Chatswood Chase carpark on time. Your efforts and that of your team were a key factor in the successful hand over of the area to our client, Colonial First State. Once again, thank you."
Jim Mitchell, Reed Constructions
Free Quote
Thank you for visiting Carpark-King, we are happy to help with any enquiry you may have. We offer free quotes no matter how big or small the project may be. Please fill in the following form and one of our friendly team members will be in touch.
Get In Touch!
Contact us today to find out how we can help you with your next line marking or floor preparation project.
MORE THAN JUST A CARPARK: The gateway to your kingdom!