Looking For the Best Value Line Marking Service Across Sydney & NSW?
With nearly 60 years of combined Line Marking experience on our team, Carpark King knows better than anyone how to satisfy our customer's needs. With ultra-fast quoting, unbeatable customer service, high-quality workmanship & materials, along with some of the best value for money prices in the industry, Carpark King has got you covered!
  Our team has extensive experience in the supply & installation of all line marking works. Based in Southern Sydney and operating across the entire NSW and ACT regions, Carpark King offers quality line marking solutions to suit your timeframe and budget.
Watch our team mark out a high difficulty loose gravel carpark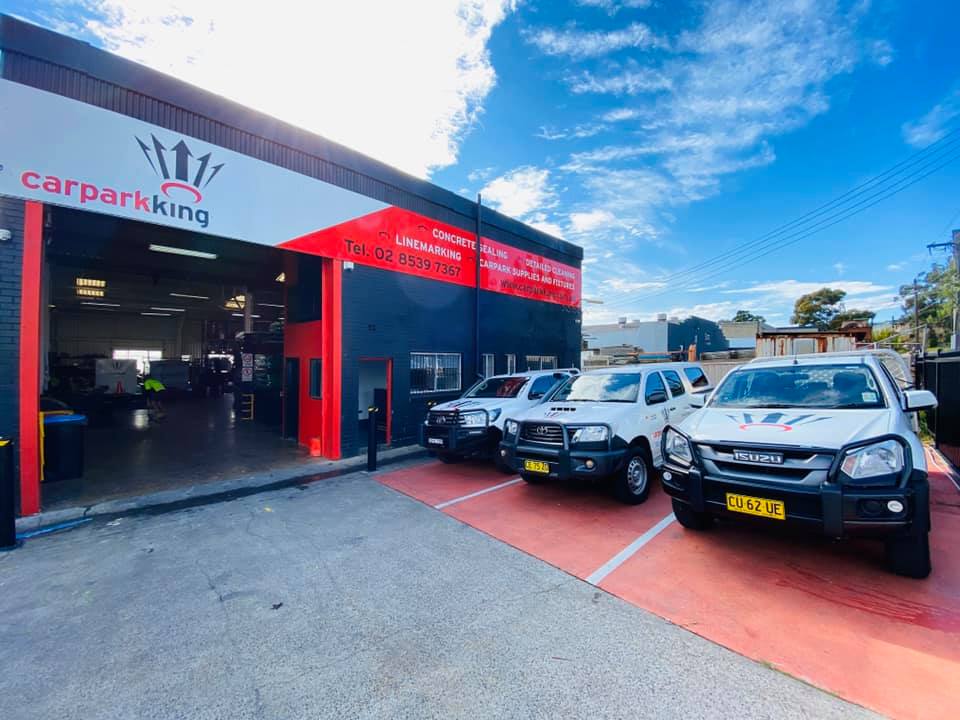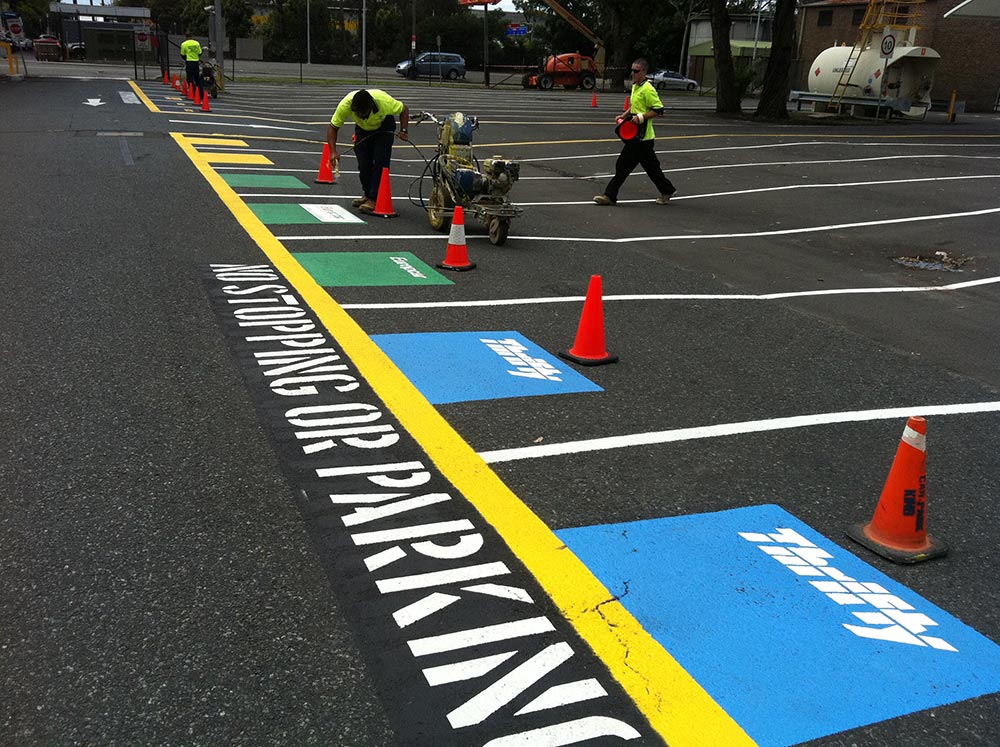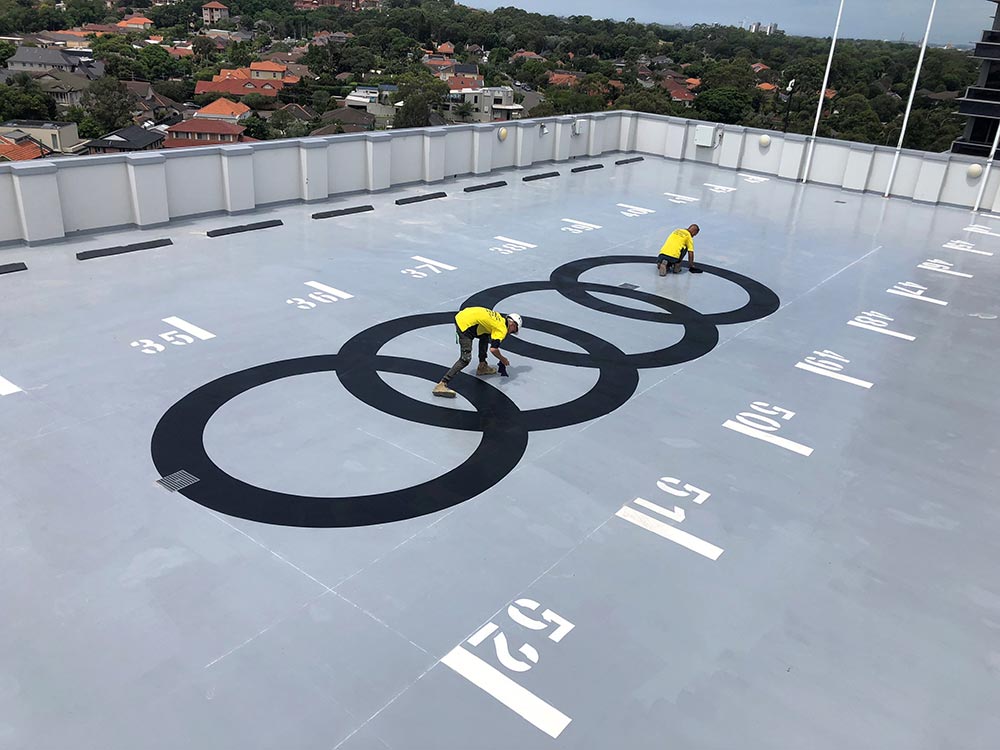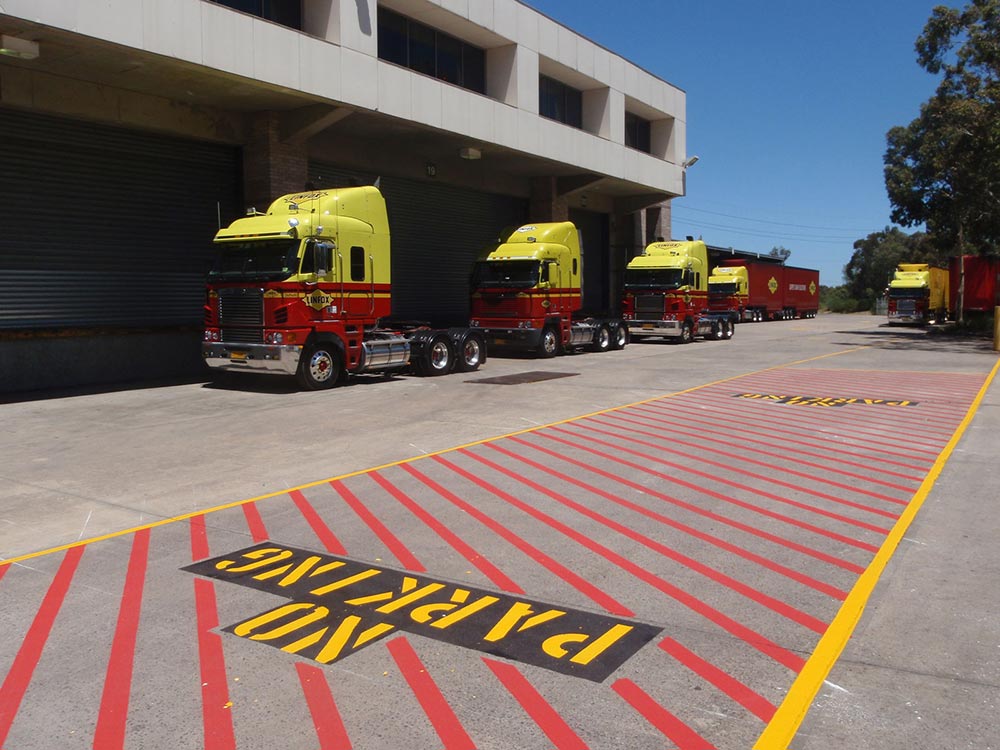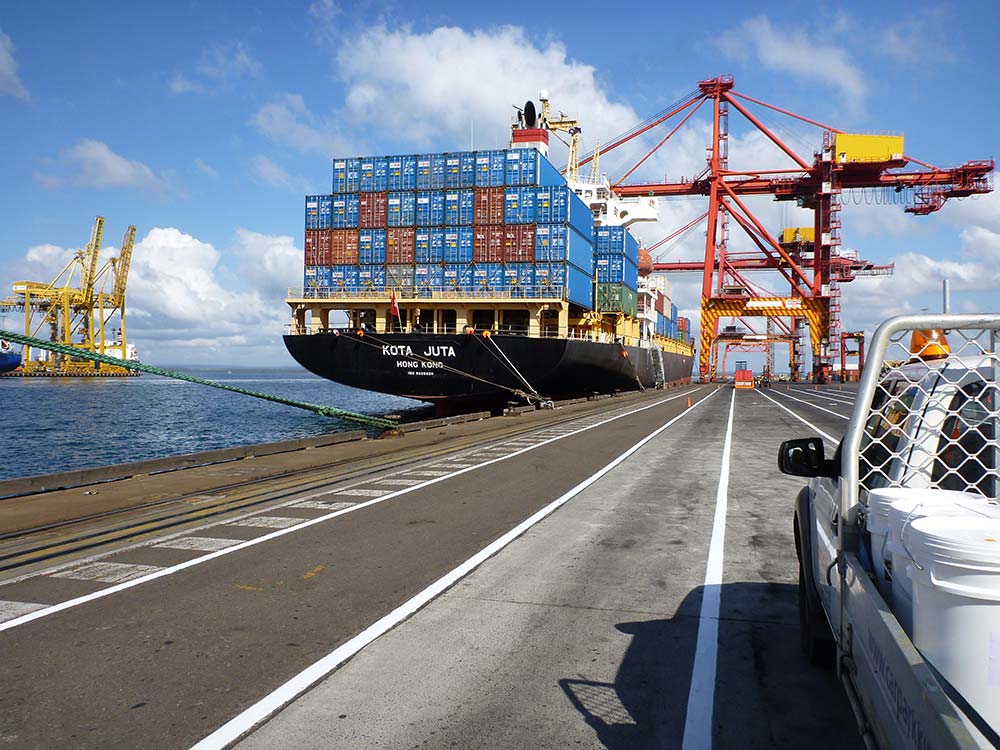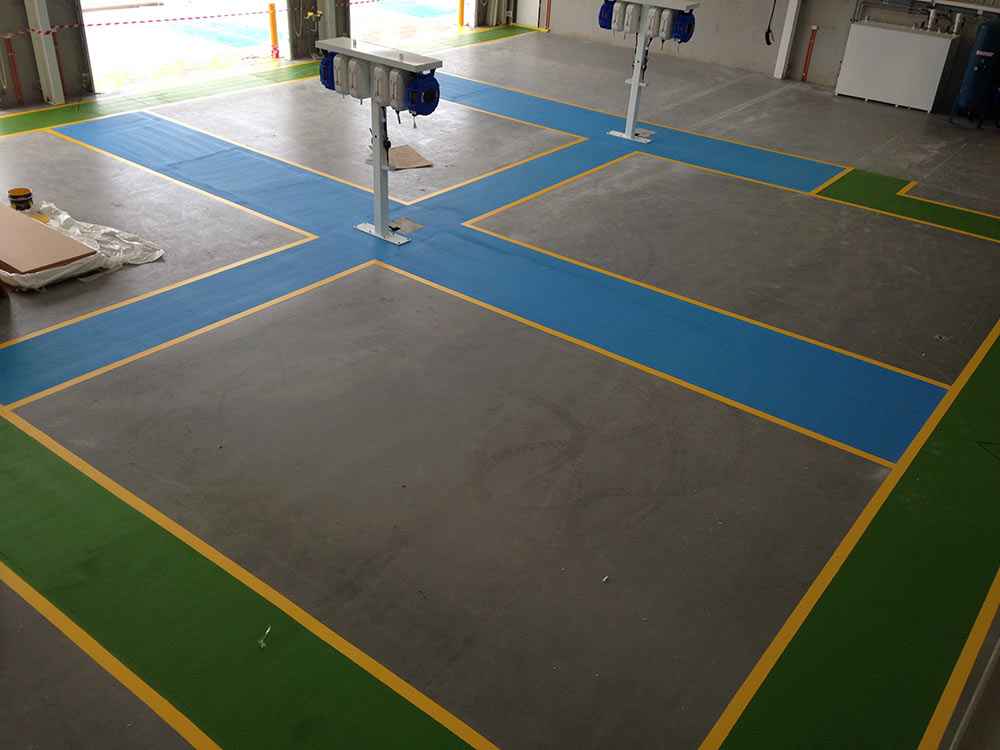 Examples of Our Line Marking Services:
Car park bays
Kerbing
Hatching
Pedestrian crossings
Arrows
Disabled
Parents with prams
Numbers
Numerals
Walking men
Stop lines
Basketball courts
Schools and much more.
Helicopter Landing Pads
Hop Scotch
Children's Playgrounds
WHS Safety Markings
Warehouse Markings
Pallet Storage Markings
How are Line Marking Services Calculated?
When quoting the cost of car park line marking or any other type of concrete or road line marking there are a number of things that may affect the price of the job. This would include the following:
The distance in meters of actual lines to be marked
The grade of materials being used. Generally, cheaper grade materials may give you a cheaper overall cost but they will not have the longevity of a high-quality road marking paint. Carpark King has a preference for the highest quality Dulux marking paints.
Is the Line Marking contractor cutting corners, ie not paying full-time staff, not paying workers comp, not paying public liability insurance.
Will the line marking company need to create custom stencils for very site-specific wording or signage? This will always increase the overall cost, but for company's like Carpark King who has their own stencilling factory, this can be further mitigated than most of our competitors.
Get A Super Fast Quote
Thank you for visiting Carpark-King, we are happy to help with any enquiry you may have. We offer free quotes no matter how big or small the project may be. Please fill in the following form and one of our friendly team members will be in touch.
We can also have personalised logo stencils produced for individual companies. All our line marking installed complies with the current Australian/NZ standards. We use a variety of line marking paints suited to each and every job, including top of the line Dulux road marking paints. We can also supply extra reflective materials added to the paint for increased sight and visibility, or alumina powder or grit for increased slip resistance. For line-marking removal we offer water blasting, grinding or cost-effective 'blacking out'. We understand no job is the same and with our extensive knowledge, we are here to help. Contact us today for a free quote!
Carpark King Service The Following Locations
Testimonials
Luke and his team at carparkking were amazing. Lots of knowledge in assisting us understand our requirements and such a high quality of workmanship. Highly recommended!!! Hannah Cullen

- Customer
Carparkking were so fast to return a quote, excellent service. They turned our old sorry carpark into a brand new facility. The employees took so much pride in their work and were an absolute pleasure to deal with. 100% satisfied with the overall experience. Will definitely use again should we need future works. Scarlett Jones

- Customer
"I would like to thank you for the great job you did in assisting Reed in opening the Chatswood Chase carpark on time. Your efforts and that of your team were a key factor in the successful hand over of the area to our client, Colonial First State. Once again, thank you." Jim Mitchell

- Reed Constructions